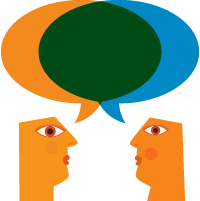 "There is no more powerful engine driving an organization toward excellence and long range success than an attractive, worthwhile and achievable vision of the future widely held."
– Burt Nanus, USC Professor of Management
Want to Know More?
To engage with a prospective client,
Visionworks follows a three step process:
1. Needs Assessment: A conversation to gain an understanding of your situation.

2. Proposal: Customized proposal submitted for your review.

3. Execution: Engagement with you to carry out the work.
Questions? Contact Rob Ketterer at
[email protected] or 404-556-7171